Moving can be a stressful time for anyone, and there's often a great sense of upheaval whenever you move into a new home or apartment.
But moving isn't just the end of a chapter in your life. It's the beginning of something new. As such, you want the moving process to be as painless and smooth as possible.
The key to that is finding movers with the right skill sets. We'll cover what makes a good mover below.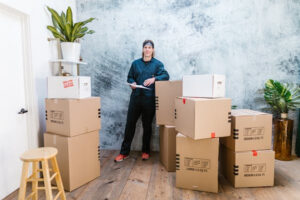 Movers in Boston, MA – Physical Skills
Moving someone's belongings from one dwelling to another can be physically taxing work. The ideal professional mover for a Boston moving company has the physical strength and stamina to move your things efficiently with care. It's not enough that the movers can lift your couch; they need to be able to maneuver it into and out of doorways without smashing the woodwork and incurring extra costs for you – they must be careful movers through and through.
Movers in Boston, MA – Knowledge
The quintessential movers also have extensive knowledge of the moving process; this is one reason why it would be wise to hire movers that also provide professional packing services. Movers that know how to pack things up safely will reduce the chance of damage during transport.
Local moving services also bring knowledge of your area's roads and regulations. Movers from the Boston area will know city-specific laws and how to navigate them successfully. They'll also be able to tell you what time of year is the best time to move in Boston, which could be immensely helpful.
---
---
Movers in Boston, MA – Experience
Most of the movers' knowledge will be built on first-hand experience. Seasoned movers will know what to do when moving someone's things. More importantly, they'll know what not to do. They can use any past mishaps or imperfect projects to avoid mistakes in the future.
Boston movers will be able to avoid getting "Storrowed." Moving trucks have crashed into a low-clearance bridge on Storrow Drive so often that there's a term for it: "Storrowed." Truly a nightmare scenario if you are renting a moving truck.
A mover who's been working in the industry for three years will likely be much better than an amateur who only has two months on the job. They'll also have a body of work that you can reference. Be sure to check online reviews of any potential moving company you're thinking about hiring. Other people's feedback can help you make an informed decision.
If you're looking for a moving company in Cambridge, contact us at Eagle Lines Movers. We're an experienced Boston moving company that also offers professional packing services, so call us at 617-923-3700 today.