While moving can be very exciting, it can also be notoriously difficult. Many people experience a myriad of emotions during the process, among the most common being stress. With the amount of packing, preparation, and work that goes into it, it's easy to feel overwhelmed.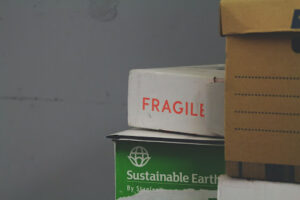 For people moving to Boston, moving can be especially challenging. Instead of trying to accomplish everything on your own, consider hiring a Boston moving company. Here are some tips for moving out; let's get you started!  
Plan Ahead
When it comes to moving, the earlier you start planning, the better. The first thing you should do is call the utility companies and hire movers. Eagle Lines have experienced and careful movers that are happy to help you relocate to Boston. Since moving can be expensive, plan a budget to follow through the whole process. Prepare your packing supplies and use food that you already have within the home. 
Reorganize
Take the opportunity to go through your old things to see what can be recycled, donated, or thrown. Getting rid of items you no longer need will take a lot of the load off and make you feel less overwhelmed. Start by going through your closet and getting rid of old clothes. Let go of items that you haven't used in a while and likely won't use again. From there, arrange for your items to be donated and set aside items you're unsure about for storage. 
Pack Wisely
Eagle Lines offers experienced professional packing services, so you don't have to worry about organizing your belongings. They'll keep your items safe and secure while helping you move in an efficient manner. Even so, if you choose to pack by yourself, here are some helpful tips:
-Leaves clothes on the hangar
-Use soft linens and towels to wrap up other fragile items – learn how to pack wine glasses!
-Leave drawers in the dresser and don't empty them out
-Hold small items in pots and pans
-Take advantage of suitcases
Day of the Move
Eagle Line's local moving services have decades of experience moving clients in the Greater Boston Area.  By sharing extensive local knowledge of the area, they help you experience a stress-free move and take care of the difficulties. 
Tips for Moving Out – After the Move
Once you've moved in, store any of your leftover belongings in one of our local warehouses. Moving can be a long and difficult process, and we don't expect you to have everything unpacked right away. 
Our warehouses are climate-controlled and secure. No matter what you need to store, you can rest assured, that it will be safe with us!