Boston is a cultural and educational center in America. It's one of the premier cities on the eastern seaboard, along with Providence, New York City, Philadelphia, and Washington D.C. There are academic and career opportunities aplenty, which may be why you're considering moving to Boston in the first place! Here's why hiring a Boston moving company and trusting local movers in Boston is the best way to relocate!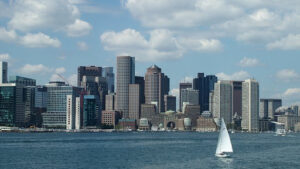 Challenges of Moving to Boston
There are several challenges you may face when moving to Boston. Beantown has a large student population due to the number of higher learning institutions located within the city. In fact, the City of Boston generated an article finding that about 99,200 college students live off-campus each year. 
Even if you're not going to college, you'll have to compete with these students for housing; this demand drives up the cost of living in Boston. Investopedia released a list of the cities with the highest cost of living in the United States, with Boston ranking 8th. The same article reported that the median cost of a home in Boston was $744,000. 
There's also the weather. If you're moving from a traditionally warm locale like Florida, Texas, or California, winter may be a bit of a shock. Boston gets 48 inches of snow annually, and the average low temperature is below freezing from December through March. The cold will take some getting used to.   
Local Movers in Boston – Why You Should Use a
Boston Moving Company
Wouldn't you rather focus on getting adjusted to Boston than stressing about your move? When moving to Boston, it's best to hire local moving services. Local movers in Boston will know the ins and outs of the relocation process. 
Experienced Boston movers know everything, from the parking rules of each neighborhood to avoiding a "storrowing" accident. A street in Boston called Storrow Drive has low-hanging bridges that only allow for ten feet of clearance. Too often, large trucks (like moving trucks) don't heed or read the low clearance sign; this causes the top of the truck to clip the bridge and get ripped off. When this happens, it's known as getting "storrowed." You don't want that to happen to your moving truck – it's something out of a nightmare. 
Call the exports.  Contact our seasoned moving professionals at Eagle Lines Moving & Storage Solutions. 
Call us at (617)923-3700 to learn more about our moving and professional packing services!