Moving has many benefits. You can find yourself meeting many people in a new place, and it can offer you a fresh outlook on life. Even so, it has its downsides—namely, the process of packing. Few people enjoy packing – if you're moving, you'll need to pack up and transport everything you own. Unless, of course, you elect to use professional packing services. Here are a few reasons why you should choose professional packing services for your next move!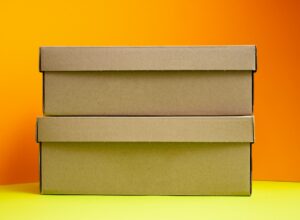 Why You Shouldn't Try to Make the Move Yourself
According to a 2020 Harvard article, about 13% of Americans move yearly. You might be moving for your career, to be closer to family, to upsize your living space, or for financial reasons. An NPR article stated that 33% of the people that moved during the pandemic did so because of financial reasons. 
Whatever your reason for moving, you want the process to be as painless as possible. You'll want to focus on a fresh start in your new city without worrying about how you will pack up your dishes, shoes, and stemware. 
When researching local moving services, try to find professionals offering packing services as well; this will save you time and stress, allowing you to concentrate on other, more pressing issues.   
Why You Should Use Professional Packing Services
If you're moving to Boston, make sure you choose a local moving company that offers packing services. Not everyone has experienced packing services before, and you might not know what they entail. You can have the packers pack up everything in your entire living space or only certain things you didn't have time to pack yourself.
Professional packers come equipped with boxes, packing paper, and plastic cushioning. They'll label the boxes as they pack them up, so you'll know what room they came from when it's time to unpack at your new place. But, the most significant benefit to hiring professional packers is their experience. They've likely packed several items similar to what you have in your home, and they know how to pack them safely, so they don't get damaged in transit. 
What's more, professional packers will save you valuable time. When moving, it can sometimes seem like there are not enough hours in the day to make sure everything is happening/going smoothly. Professional packers can take one more thing off your plate, and the time you save should also decrease your stress level. It's natural to be nervous before a life-changing move, so you should consider any service that can help to lower your anxiety.
Contact us at Eagle Lines Moving & Storage Solutions if you're relocating. We're one of the top moving companies in Boston!
Call us at (617)923-3700 to learn more about our moving services!