Moving into a new house is a major life event. During your move, it's important to have a supportive and accessible moving team to help move your belongings so that you can focus on getting settled into your new home.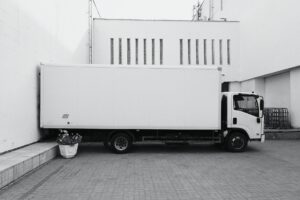 Check out four tips below for how to choose a moving company in your local area. 
Ask Locals Who They Prefer
It's best to hire a local moving company. With a moving company in your community, you'll be able to visit their offices and see that they're legit. They will also be more accessible in the case of questions or problems. If you're moving to Boston, for example, experienced Boston movers will know the neighborhoods and roads and can help you move smoothly. See "storrowing" as an example of why it's important to be familiar with the roads! 
It's a good idea to ask neighbors, friends, family, and other locals about their preferred moving company; this can give you an idea of companies with a good reputation in your community and those to stay away from.
Get Quotes and Services in Writing
It's always best to get quotes or price estimates in writing. Your quote should be accessible to you throughout the moving process for your reference; this ensures that you can see what you're being charged for, including any fees, and that you have easy access to your quote to confirm that the final cost of moving services makes sense based on your initial price estimate. 
You should review your quote carefully and confirm that all fees and special charges are included before deciding which moving company to hire.
How to Choose a Moving Company – Read Reviews
Don't skip reading the reviews! Reviews for a moving company can almost always be found online. If you can't find reviews or there are very few reviews for the company you're researching, this may be a red flag that the company is either very new or hasn't done much work yet. 
Reviews help you understand previous customers' experiences with the company. Are the majority of the reviews positive or negative? What were the main issues that people had with the company? What did the company do well, based on their reviews? This is all important information to know before choosing a moving company.
How to Choose a Moving Company – Communication is Key
Communication is important throughout the moving process. Your company should be friendly and accessible if you are having difficulty reaching a moving company while getting quotes or if the company seems irritated at having to answer questions and address concerns; that is a bad sign.
You should be able to connect easily with your moving company and get your questions answered. If you are having trouble with this, consider exploring other options for moving companies.
Pick the Best Moving Company for You
Ultimately, it's important to follow your instincts and avoid companies that display red flags. Explore different options and use these tips to help guide you through choosing the right moving company for you.
At Eagle Lines Moving, we're ready for any move. As a Boston moving company, We offer local moving services in Boston as well as professional packing services and even long-distance moving as well!
Let us help you get settled into your new home. Get started with an online quote today!