Moving requires more than simply picking up a few boxes, bringing them somewhere else, and calling it a day. Planning, coordination, packing, safety, and efficiency are top priorities for a successful move. Even with the help of family and friends, moving precautions must be taken.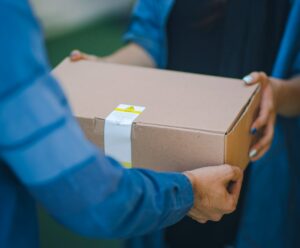 Lifting and physically moving heavy furniture and appliances are part of the process, often in precarious situations due to multi-level homes, weather, or confined spaces. Moving across town or to a different state requires hours of physical labor, so here are a few reasons to consider hiring a professional moving company to make the process much easier. 
Reliability
Professional movers are reliable. As a moving company, they depend on a reputation of being accountable to their clients. You can rely on professional movers to be on time and ready to work at a designated location and deliver your items on time to your new home.
---
Don't Get '
Storrowed
' on Your Next Boston Move!
---
Efficiency 
A professional moving company knows how to move quickly. Minimal time is required to make a plan to move large items from your home and load them into the moving truck. Your boxes and furniture will be loaded and unloaded in a fraction of the time it takes to do the same job on your own with family and friends.
Protect Your Belongings 
There's always a risk of potential damage when moving all of your possessions from one place to another. However, trained professionals are careful movers and have special equipment to use when needed. 
Moving Help – Avoid Injury
When asking friends and family to help you move, you risk serious injury to yourself and your loved ones. Many injuries, such as back injuries, happen due to the physically demanding process involving heavy furniture and appliances, and professional movers are trained for this physically demanding work under all circumstances.
Focus on Family, Pets & Establishing your New Home
Moving across town or to a different state is not only physically demanding, but it is emotionally and mentally demanding too. Hiring professional movers allows you to focus on your family and pets, who may need extra attention throughout the process. 
Moving Help
–
Boston Movers
If you are looking for moving help in the Boston area, contact Eagle Lines today online or call 1-800-668-3324. 
As a Boston moving company, Eagle Lines has provided local moving services for over 25 years,  we also provide long-distance moving services! If you're moving in Boston or moving to Boston, give us a call!