Somerville, Massachusetts, is one of the most vibrant parts of the Greater Boston area. With so many things to do in the city, it's a great place to live, work, and raise a family; this is why it's also one of the most densely populated areas of New England. 
About Somerville, Massachusetts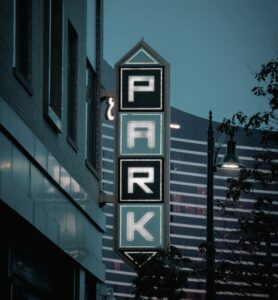 Somerville is a city directly northwest of central Boston and is hailed as one of the most ethnically diverse cities in the United States. 
After being settled in the early seventeenth century, urbanization during the Industrial Era brought in an influx of immigrants from Europe to the growing neighborhood. Somerville was officially declared a city in 1872 and has since become a popular New England destination for all walks of life due to its impressive roster of restaurants, bars, shops, and entertainment centers.
---
We Offer Local Warehouse Storage Services. Click to Learn More!
---
Somerville Demographics 
Somerville is a melting pot of blue-collar workers, college students, young professionals, and immigrants from various countries. Plus, the city has more artists per capita than every city aside from New York, making it one of the most lively art destinations in the United States!
Its diverse community makes Somerville a great place to experience various cultural festivals and events in the Greater Boston area, including its own Carnaval celebration and the highly anticipated annual ArtBeat.
---
---
Somerville Architecture 
The city's residential areas mostly consist of Victorian Era (Victorians) and early twentieth-century homes, many of which are positioned around Somerville's many town squares. 
However, when it comes to architecture, Somerville is home to some of the Greater Boston area's most unique buildings. One of them is the Enoch Robinson House, a circular house inspired by the virtues of octagonal architecture, which include better indoor lighting and improved circulation. 
The 1856 home shines among its neighboring late 19th-century homes and is certainly worth checking out if you're in the area. 
Movers in Somerville- The Benefits of Hiring Professionals 
If you've ever moved to Boston, you know the process doesn't come without challenges (learn about getting "storrowed." Some of the narrow streets of Somerville can be tough to drive on, and parking is usually impossible to find. 4
Luckily, there are some great professional movers in Somerville to help ease the stress of your move. Hiring a Boston moving company is a great way to ensure your Somerville moving experience goes smoothly and efficiently. That's where Eagle Lines can help!
Our careful movers are trained to face all the unique challenges accompanying moving in Boston. We also offer professional packing services to ensure your belongings stay safe and are well taken care of throughout the entire process. 
If you need help with your Boston move, please reach out online or call us at 1-800-668-3324.