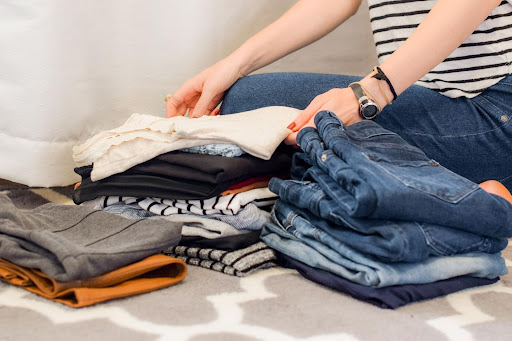 It's understandable to feel like you can handle a move all by yourself, but the process can be very stressful. Trying to lift, carry, and package heavy belongings can result in moving injuries, unwanted tension amongst loved ones, and not to mention stress. In general, moving can be overwhelming when you're trying to navigate a new area while unloading all your personal belongings. Instead of trying to do it all by yourself, consider using professional packing services and local moving services to ensure a much smoother moving experience. 
Prevent Safety Issues and Injuries
While there are preventative measures you can take to avoid moving injuries, it's always important to expect the unexpected. You may do everything correctly and still get a back injury or hernia due to improperly carrying too many heavy items. With careful movers, you don't need to worry about safety issues or damage to your personal belongings. Professional movers are trained and experienced; their expertise in moving strategies allows them to execute a move faster and more safely than non-professionals.  
Packing and Moving Services – Protect Your Items
A reputable and professional moving company will always ensure your belongings are protected and arrive safely. A great Boston moving company will have you sign paperwork that puts their promise into writing, protecting your belongings, especially if an accident occurs during the move. 
Avoid Unessecary Stress
While it can be exciting to move to a new town or city, the process of getting there can be very stressful. However, with professional packing and moving services, you don't have to worry about the worst parts of relocation. Instead, you can focus on more important things while movers do the hard part, allowing you to focus on final paperwork, preparations, or unrelated errands. 
Packing and Moving Services – Save Time
Have no fear if you don't have time to get through the moving process. A professional moving company can take over while you focus on what's important. If you have a job, children, or time-sensitive commitments that can't pause for a move, that's okay! Sometimes, time constraints can make the process very difficult, especially when moving to a new place. Don't worry about making time for packing, unpacking, or loading personal belongings. Let the professionals do it for you!
Accessibility
For many people who are elderly, dealing with physical ailments or disabilities, professional moving and packing services are necessary to complete a move. If you have chronic pain or a disability that makes it difficult to lift heavy objects, it's important to ask for help, and professional movers are more than happy to help.