Moving in winter isn't ideal, especially in the northeastern United States. It's never fun to be cold, wet, and dirty during your move, but you may be in a situation where you don't have a choice. If all else fails, and you must move during the winter, there are ways to prevent unnecessary stress. As a professional Boston moving company, we've worked through all types of challenging weather conditions.  Here are some tips to help you prepare for your winter move to the northeast.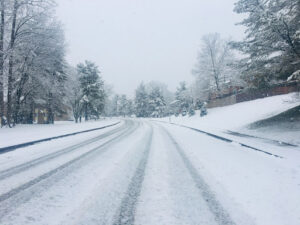 Moving in Winter – Dress for The Elements
It may seem obvious, but dressing for the cold will be one of the most important parts of the moving process. Constantly traversing in and out of your new home will inevitably bring cold air in, so staying warm is essential. Above all things, make sure you cover up your hands. You'll be using them a lot, meaning any exposed skin may be vulnerable to frostbite and other unpleasantries. Never take the risk and always make safety a top priority – wear weather-appropriate winter gear.  
Protect Your Floors
Snowy weather and floors don't mix. In fact, too much build-up of snow, ice, and sludge can severely damage your flooring; this is especially true when paired with other weather-related debris like salt and sand. Place floor mats at all entrances and lay plastic tarps all over your floor to plan ahead. To protect your carpeted flooring, lay cardboard sheets on top of it and secure them with tacks.
Clear Away Snow
Nothing's more inconvenient than trying to move things in and out of your home with a giant pile of snow blocking the way. Instead of trying to fight against the winter elements, check in on your home before other movers show up. Take this time to clear the snow from walkways, your driveway, and the street. Keep an eye out for signs of ice, and salt these areas if necessary. 
Pay Attention to the Weather Forecasts
Stay on top of the forecast at least a week before your move. Weather can be unpredictable and you may have to be flexible if things don't go exactly as planned. For example, if there's supposed to be snow accumulation on your moving day, work with your movers to discuss the best traffic routes. If it's expected to be unusually cold, make sure everyone dresses accordingly, and that safety measures are in place. Work closely with your moving service in case you need to reschedule your appointment or make last-minute changes. 
---
Learn More About Our Long Distance Moving Services
---
Work With a Professional Moving Company
Our professional, careful movers are available if you need to move during the winter. They can help you pick the best routes and avoid roads that may be impacted by winter weather. All of our trucks are equipped with snow tires, four-wheel drive, and other winter-ready measures to help with snowy conditions.
Contact us today to learn more about our local moving services.