A long-distance move can be a challenging and exciting experience. You're living in a brand new place and can take it as a chance to have a fresh start. For new Boston residents, the opportunities are endless. It's a city with lots of amazing sights, activities, and events. If you've been moving to Boston, there are tons of moments to look forward to.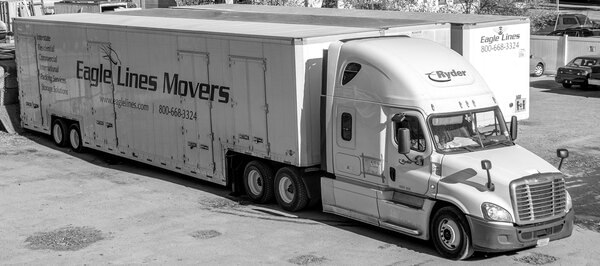 However, moving to Boston can also be stressful; This is especially true during the fall. With college students and new residents all relocating at once, moving into the city can be a nightmare. The good news is that many local moving services would be happy to help you. Here are a few tips to keep in mind as you prepare to move to Boston.
As professional Boston movers, we wanted to share some long-distance moving tips, as your prepare to move to or from Beantown. 
Long Distance Moving Tips – Be Prepared
Don't wait until the last minute to make plans. The moment that you decide to move start making preparations immediately. Book your moving date with a Boston moving company right away. Buy a moving planner that will help you organize dates, purchases, and plans.
Avoid Allston Christmas
If possible, try to plan around Allston Christmas; this refers to the first week of September when new college students move into their homes. On top of new residents, streets get packed with moving vans, boxes, and unwanted furniture. Moving companies will increase their rates, and traffic will get very heavy. Try to plan your move before or after Allston Christmas to have the smoothest moving experience possible.
Keep Trucks Away From Storrow Drive
Getting "Storrowed" is a local term for when moving trucks get stuck under low Boston bridges. Some of these include the infamous Storrow Drive, Soldier's Field Road, and Memorial Drive. Local moving guides know to avoid these roads. But, if you ever need to drive a moving van yourself, stay away from these areas of the city. 
Work With Your Landlord
Get in touch with your new landlord to find out what they need from you before your moving date. Some landlords require a moving appointment or certificate of insurance from the hired moving company. These can take longer than you may realize, so it's important to get these done ahead of time. In general, always contact your landlord ahead of time, even if they don't have any conditions. You don't want to be surprised with unwanted fines or communication errors.
---
Contact Us to Learn More About Our Moving and Storage Services in Boston
---
Move Early in the Day
Boston is a big and busy city. Schedule your appointment for early in the morning to avoid heavy traffic. Better yet, schedule your appointment as early as possible to avoid Allston Christmas altogether.
Pack Well
It may seem like a simple piece of advice, but well-packaged house supplies can make or break a long-distance move. Label everything clearly, especially if something is fragile; this can make it easier for you to unpack once the moving process is over. Professional packing services are available to help and alleviate some stress of packing all of your belongings.