Preparing for a move can require a laundry list of things you need to accomplish, which can be overwhelming. But thankfully, there are ways to ease the stress that comes with packing and moving.
Through proper planning, you will be able to check off all the tasks on your to-do list, understand how to prepare to move out, and still be able to find the time to relax.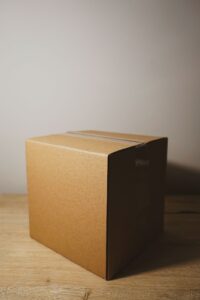 Organization is Key
The key to proper preparation for a move is organization. With all of the tasks you'll need to accomplish over the next few weeks, such as scheduling and to coordinate, it's easy to become disheveled. These types will help keep you organized.
Create a Moving Folder
You may want to purchase a physical folder or binder, or you may want to create one on your computer. As long as you have a way to keep track of your moving checklist and timeline, either option works fine. Your "moving folder" should contain all of your moving documents, including:
-Contracts
-Receipts
-Personal documents, such as passports and social security cards
-Financial documents, such as your mortgage/loan agreement/lease
---
---
Take Inventory
As you take inventory, make a list of all of your belongings. This will help you estimate the cost of your move. This list should help you to keep track of all of your items.
Establish a Moving Budget
Decide on much you can afford to spend on your moving costs, such as hiring professional movers. Your budget should account for post-move needs, such as furniture, and other necessities, like repairs.
---
---
Make Important Moving Decisions
Throughout the moving process, you will need to make many important decisions. Your life will be much easier if you know the answers to these questions before they come up. You will be able to stay more organized if you can plan ahead.
Some questions will you need to answer include:
-Will I hire professionals to pack, or will I do it myself?
-Am I planning to hire a moving company or book a moving truck?
-Will I purchase moving insurance?
Prep and Pack
First, you will need to collect packing materials, such as boxes and tape.
You won't want to box up items that you use on a daily basis, so pack non-essential items first. For this reason, you may want to pack up the kitchen last. You will also want to have a "day of moving" box designated for items that you will be using that day.
To keep your belongings more organized, pack by room and be sure to label all of your boxes.
How to Prepare How to Move Out – Consult With Professionals
Our best tip for preparing and organizing your move is to hire a Boston moving company to help with your next move. Professional movers can be great assets in the moving process. They can assist you in every aspect of your move, from packing to actually transporting your belongings. Not to mention, hiring local moving services will ease your stress and give you much more time to relax.