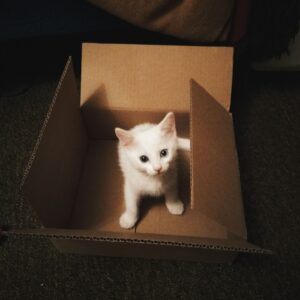 Preparing for a move is no easy task. Just the thought of packing alone can stir up emotions of anxiety for many people. But this often happens from not knowing where or when to starting packing for a move. 
As a Boston moving company, we've seen and experienced all there is when it comes to residential and commercial moving strategies. To help keep you from feeling overwhelmed, we have laid out a simple step-by-step breakdown of moving preparation.
When to Start Packing for a Move and What to Pack
Six to Eight Weeks Before your Moving Date: Clean & Decide What You're Taking With You to your New Home
Clean your home. The packing process will be much easier if all of your items are already organized.
Go through each room and decide what you will be purging. Your moving costs will be much cheaper and you will be able to stay more organized with fewer belongings.
Separate the items that you don't want and put them all together. 
---
Click the link to Learn More About Our
Local Warehouse
Storage Services
---
Five Weeks: Eliminate Items You're Not Taking With You
Sell your unwanted belongings. You may want to have a garage sale to help you get rid of any items that will not be accompanying you on your move.
Donate unwanted belongings. If something doesn't sell in the garage sale, then donate it!
Four Weeks: Pick A Full Service Moving Company
Get at least three quotes from local moving companies.
Research reputations online.
Check licensing.
Ask for referrals from friends, family, or realtors.
2-3 Weeks: Start Packing
Gather packing materials. You will definitely need boxes and tape. Utilize suitcases, too, if you have any.
Pack non-essential items first. You don't want to pack items that you use on a daily basis. For this reason, as a general rule, the kitchen should be packed last.
Pack by room. This will help keep your belongings more organized.
Label your boxes.
3 Crucial Tips
Keep your Valuable Items with You
Pack and move your small valuable items, like jewelry and cash, yourself. Not only will keeping these items close to you will help bring you peace of mind, the majority of reputable movers will not want to move your high-value items. Sometimes items get lost during the chaotic moving process, movers will not want to be held responsible for losing such items. Careful movers will keep you valuable belongings as safe as possible
Pack a Day Box
For convenience and to keep all of your items as organized as possible, keep items that you plan on using the day of your move in a separate box. Such items may include medications, toiletries, clothes, and anything else you may need on a daily basis.
Give Yourself Enough Time
Make sure to give yourself enough time in advance to prepare for your move. Two to three weeks to physically pack all of the items in your home should be enough time to do so without stress.
Eagle Lines Movers offers moving and storage in Boston, professional packing services, long distance moving services, among other reference-level moving services. We aim to provide the best local moving services to the greater Boston area! Get in contact with us to learn more about when to start packing for a move or any other questions regarding moving services.