If you're planning to rent your own moving truck and pack up your belongings yourself, there are some strategies and tips you should know to save yourself time, frustration, and headaches!
If you decide not to hire Boston movers or local moving services to assist you in your move, the tips outlined below will set you up for a successful move to your new residence.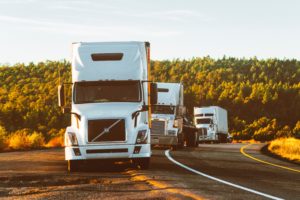 Don't Rent A Vehicle That is Too Small For All Of Your Belongings
Before you can transport anything into a moving truck or moving van, you must first make sure that you have enough room for all of your belongings. A big mistake that many people make when moving their belongings is underestimating how much space they need. 
It's best to measure your furniture and begin calculating the square footage needed to fit it all, rather than be stuck with a vehicle that will force you to leave items behind. Most moving truck rental companies will be able to advise you on what size of truck you'll need. If you're unsure, it's best to call and ask for their advice on which vehicle will work best for you. 
It may be slightly cheaper to opt-in for the smaller vehicle, but it is not worth the strife and hassle you will endure from not being able to fit all of your belongings. As the old saying goes, "measure twice, cut once."
How to Pack a Moving Truck Full of Furniture
Dissemble all furniture and large items. Large pieces of furniture like couches, kitchen tables, desks, and bed frames can usually be disassembled to a certain point. It is very helpful to disassemble these items as much as possible. Furniture legs and extensions often create dead space that is awkward to fill with other goods. 
It's much harder moving furniture through doorways, and in and out of trucks, with legs and extensions hooking on to corners. Furniture legs, headboards, bed frames, and all longer items should be consolidated and packed upright. Doing this saves room in the truck for bulkier items.
---
---
Make Sure You Have Moving/Packing Supplies At Hand
Doing any job efficiently and proficiently requires having the best tools for the work by your side. When it comes to moving and learning how to pack a moving truck effectively, you need lots of proper moving supplies at your disposal. 
Boxes, packing tape, furniture dollies, furniture blankets, plastic wrap, bubble wrap, and a VERY LARGE marker are your tools for moving. You can't show up to the job and expect it to go well without your tools. Have all of these moving supplies handy for moving day. 
The Strategy Behind How to Pack a Moving Truck
Strategize how you pack – it is extremely important when learning how to pack a moving truck. DO NOT haphazardly place your belongings into the truck. 
There is a time-tested methodology to packing a moving truck that any professional Boston moving company will rely upon. Pack the larger/heavier items first and the smaller/lighter items after. 
Heavy items like refrigerators, couches, beds, and sofas need to be placed into the truck first so that lighter/smaller items can be placed on top of them, and not the other way around. Aside from going in first, the larger belongings must be strapped to the bed of the truck with moving straps. Ask about moving straps before you commit to the truck rental to see if they are included with the rental fee. 
You'll risk less damage to your property if items are packed correctly. Never jeopardize any fragile or high-value items by packing them in vulnerable places. Items and boxes can shift around during transport, which means if a fragile item is in the area of a larger item, it's compromised. 
Don't Compromise Your Safety
Moving large items, furniture, and even household kitchen supplies can be dangerous if not done with caution. Most people are aware of the strain that can be put on their back from lifting heaving items improperly, which is why experienced movers know the correct ways to move heavy items. But, there are more immediate and sudden injuries than can occur while moving, which is why it's important to never do it alone. 
Always have people there to support you during a move. It's dangerous to have no one else around you while moving items into a moving truck. You can trip, fall, be injured by loose items, and jeopardize your safety. Always plan your move so that others are around you for support and assistance in case of an emergency. 
Please reach out to us to learn more about professional packing services and moving tips!