Moving can be an exciting and scary time in someone's life. You may be moving to be closer to your family—a new job opportunity, or just looking to make a change. As the process gets going, you'll need to create a moving budget regardless of your reason for moving. Part of crafting a moving budget is finding out how much certain elements/services cost and what affects the price of your move. Here's what you need to know about the cost of renting a moving truck.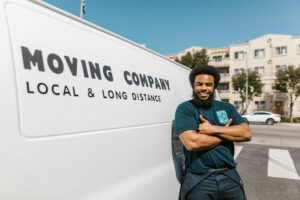 How Much Does it Cost to Rent a Moving Truck? – Various Factors
To get a ballpark figure, it would be helpful to know what factors influence how much your moving truck rental is going to cost. The distance of your move will affect how much the rental truck costs, and moving across town will be cheaper than moving across the country. Time will also impact your rental truck cost.
Most truck rental companies charge you for each day you have the truck, so one day will be cheaper than four days. The truck's size will also affect the cost of your move, with a large truck costing two or three times as much as a smaller truck. Summer is the busy season for moving, so if you need a rental truck during that time, it will cost more due to increased seasonal demand.
Why You Should Hire a Moving Company
So, how much does it cost to rent a moving truck? According to Move.org, a rental truck for a local move costs around $130, while renting a truck for a long-distance move costs about $1,780. Keep in mind that that's just the cost of the truck, not including any fees, gas, or costs of renting additional equipment from the company.
If you elect to get friends and family to help you move, you'll have to spend time sorting, packing, and relocating your things to prep for the move day, which means you may miss work. By hiring local moving services, you can make your next move so much easier!
If you live in the Boston area, you'll want a Boston moving company that's familiar with the area and has experience moving people in and out of the city's various neighborhoods. Additionally, local movers in Boston may have access to a local warehouse where you can store your items until you're ready to move in.
For an experienced moving company located in The Greater Boston Area, contact us at Eagle Lines Moving and Storage Solutions.
We offer a variety of moving services, including professional packing services and long-distance moving services.
Call us at (617) 923-3700 to get the ball rolling on your next move!