Large moving crews aren't always necessary for certain jobs, despite what you may envision. For example, if you're relocating from one apartment to another, you may not have as many items as someone would in a fully furnished home. You may be a college student who is moving into their new dorm, and most likely, you would not need a huge moving truck along with all the supplies that go with it.
Even if you have a "smaller move," planned, there's always a benefit to hiring professional movers. If you are considering hiring a Boston moving company for your next move, here are some of the perks you can expect when using local moving services.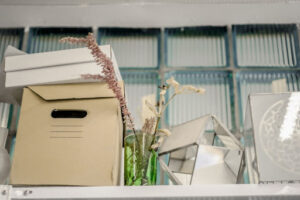 Affordability
Simply put, small moves are cheaper; this is convenient for the moving process and your wallet. When movers need to relocate belongings that aren't nearly as heavy, numerous in quantity, or fragile, they'll usually offer a lower price point. Small moves are typically calculated through a combination of weight, team members, and distance. When this is done ahead of time, you can save money and get a good estimate of total costs.
Security
Professional movers are experienced and trained to take care of your belongings. By working with a reputable, experienced moving company, you won't need to worry about damaged, stolen, or misplaced items.
Specialty Items/Efficiency
Sometimes, small moves mean transporting specific items like musical instruments. Since these tend to require more care and attention, movers have the tools to relocate them safely and efficiently. Also, they can provide professional packing services that keep your belongings safe as they are securely transferred to their new location; this allows you to focus on the rest of your move while you rely on them to transfer your specialty item.
Eagle Lines – A Moving Company for Small Moves Too
Eagle Lines has been one of Boston's best moving companies for many decades. With plenty of experience and accommodating services, we pride ourselves on providing the best possible experience for our customers.
We're happy to accommodate moves of all sizes, and our careful movers treat your belongings as if they were their own. Contact us to learn more about our services!